Printed fabrics have an enchanting ability to transform the ordinary into the extraordinary. Whether you're a fashion enthusiast or a crafting aficionado, here are the answers to the 10 most common questions about these captivating textiles.
1. What Are Printed Fabrics?
Printed fabrics are textiles adorned with intricate patterns, designs, or images using various printing techniques. These prints can range from delicate florals to bold geometrics.
2. How Are Printed Fabrics Created?
Printed fabrics are crafted through methods like screen printing, digital printing, block printing, and more. These techniques involve transferring ink or dye onto the fabric to create the desired design.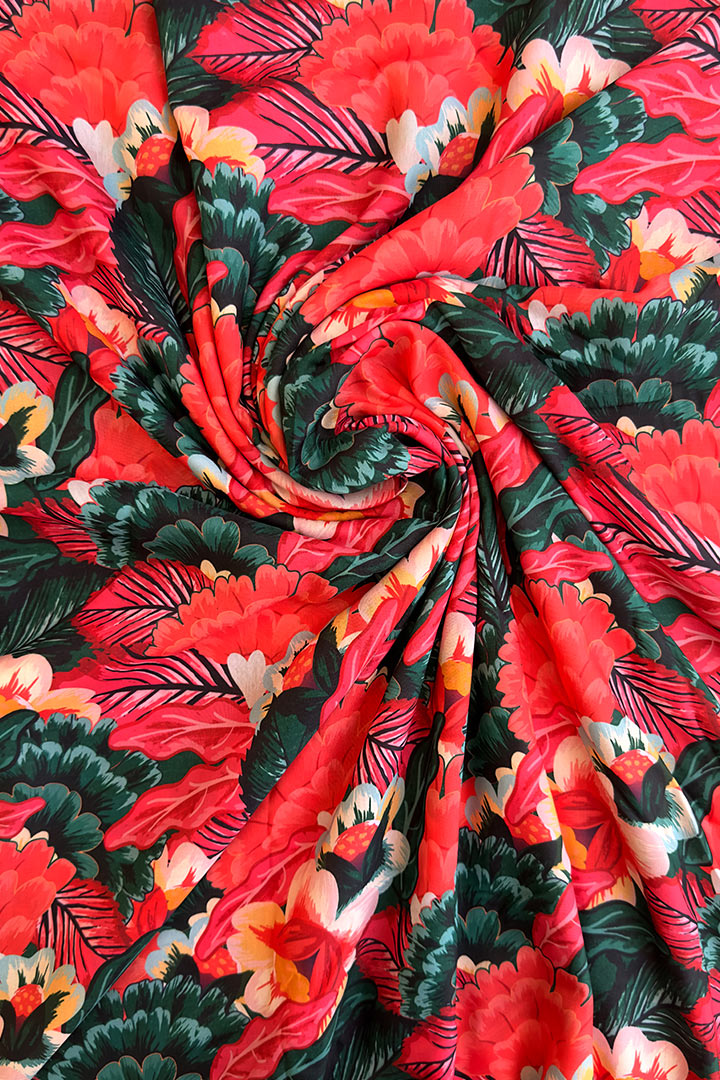 3. Are Printed Fabrics Available in Premium Varieties?
Absolutely! Premium fabrics often feature high-quality printing methods that result in stunning, intricate designs. These fabrics are perfect for creating standout garments and accessories.
4. Can Printed Fabrics Be Used for Home Decor?
Certainly! Printed fabrics are incredibly versatile. They can be used for creating beautiful curtains, cushion covers, tablecloths, and even upholstered furniture.
5. Do Printed Fabrics Come in Various Materials?
Yes, printed fabrics are available in a wide range of materials, from lightweight cotton and luxurious silk to durable polyester blends. The choice of material affects the fabric's texture and drape.
6. Are Printed Fabrics Ideal for Making Unique Outfits?
Absolutely! Printed fabrics add a touch of individuality to your wardrobe. Create one-of-a-kind dresses, skirts, shirts, and accessories that reflect your personal style.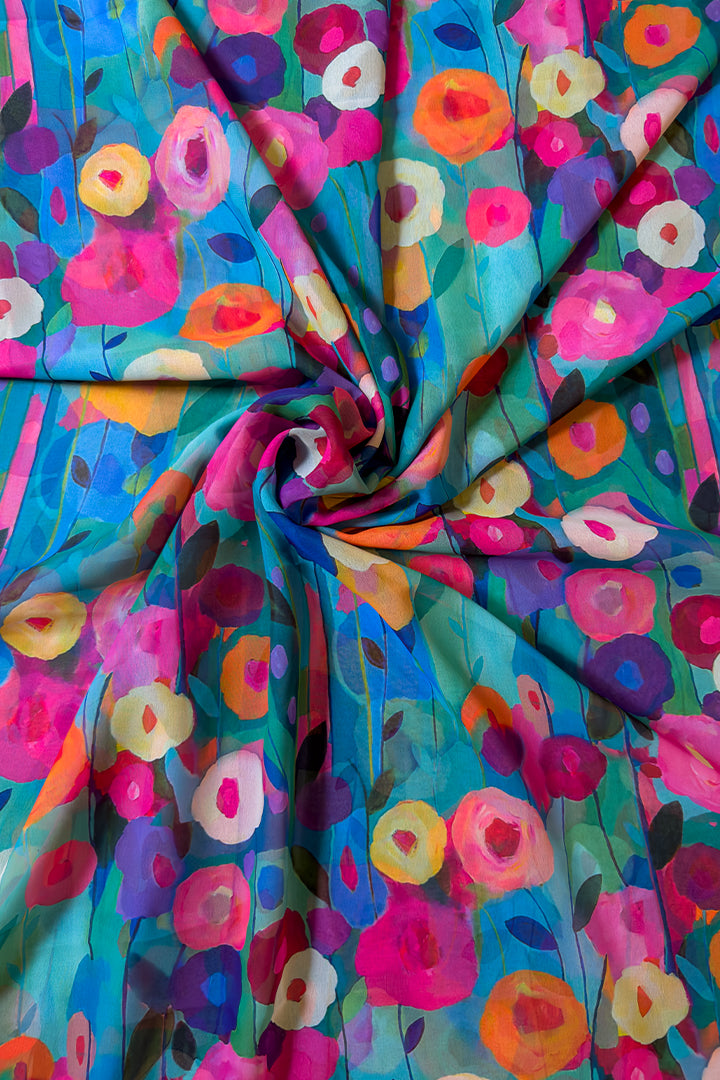 7. Can I Mix and Match Printed Fabrics?
Certainly! Mixing and matching printed fabrics can result in stunning outfits or decor. Just ensure the prints share a similar color palette or theme for a harmonious look.
8. How Can I Care for Printed Fabrics?
Caring for printed fabrics involves gentle machine washing or hand washing in cold water. To preserve the vibrancy of the print, avoid using harsh detergents or excessive sunlight exposure.
9. Can Printed Fabrics Be Used in DIY Projects?
Absolutely! Printed fabrics are a favorite among DIY enthusiasts. They can be used in sewing, quilting, crafting, and even making accessories like bags and scarves.
Also, Read Friendship Day Special: 5 Trendiest Printed Saree Styles
10. Where Can I Find Premium Printed Fabrics?
When it comes to premium printed fabrics, Vogzy is your go-to destination. Explore their exquisite collection that includes an array of designs and materials. Elevate your creations with Vogzy's premium fabrics.
Conclusion
Now that you have insights into the realm of printed fabrics, you're poised to explore the endless creative possibilities they offer. Whether you're envisioning fashion-forward outfits or eye-catching home decor, printed fabrics are your artistic canvas. For the ultimate experience in premium printed fabrics, turn to Vogzy. With their collection, your creations are bound to exude elegance and uniqueness, courtesy of their stunning printed fabrics.