Janmashtami is a festival that celebrates vibrancy, tradition, and joy. Elevate your Janmashtami wardrobe with these five stunning printed fabrics that capture the essence of the occasion:
1. Blue Abstract Printed Muslin Fabric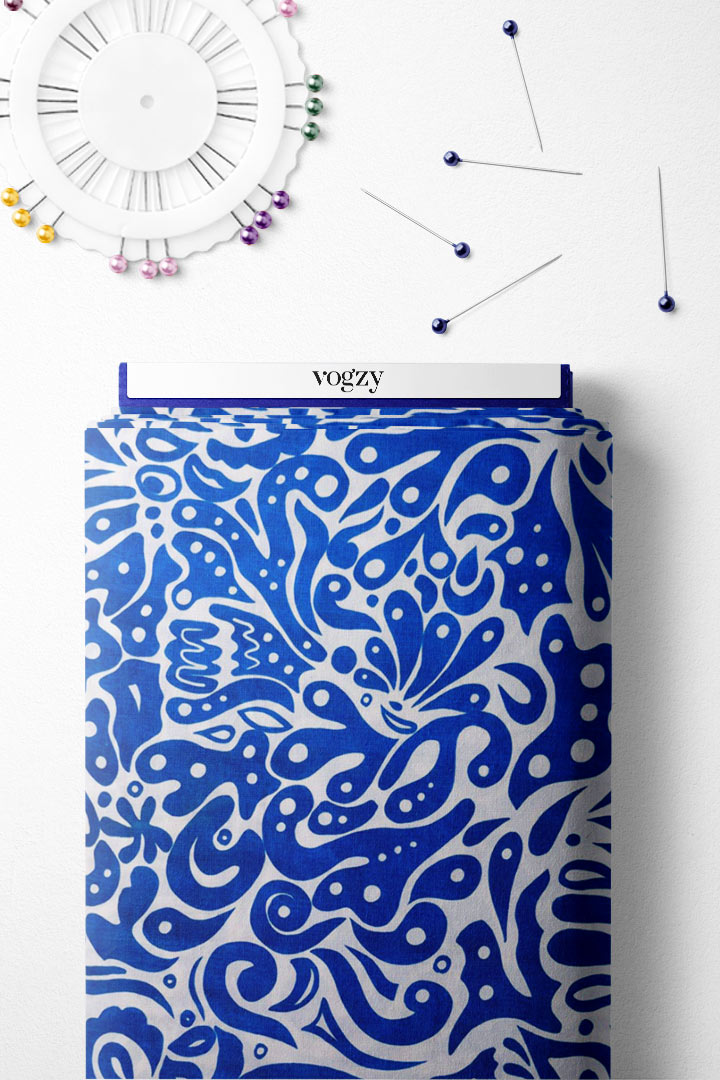 This abstract printed muslin fabric in shades of blue adds a touch of modern artistry to your Janmashtami outfits. Perfect for crafting contemporary ensembles that resonate with the festivities.
2. Multicolor Digital Floral Printed Georgette Fabric
The multicolor digital floral printed georgette fabric is a burst of color and floral beauty. It's ideal for creating flowing and vibrant Janmashtami attire that embodies the spirit of the celebration.
3. Multicolor Botanical Printed Muslin Fabric
Botanical prints are timeless, and this multicolor botanical printed muslin fabric is no exception. Craft traditional outfits with a twist using this fabric to embrace the festive spirit.
4. Multicolor Floral Printed Natural Muslin Silk Fabric
The multicolor floral printed natural muslin silk fabric is a fusion of elegance and tradition. Its soft, silky texture and floral prints make it a perfect choice for Janmashtami.
5. Yellow Botanical Printed Muslin Fabric
Yellow is a color associated with joy and festivity, making it a wonderful choice for Janmashtami. This botanical printed muslin fabric in yellow adds a vibrant touch to your outfits.
Also, Read How to Wear a Muslin Scarf Perfectly: A Step-By-Step Tutorial
Conclusion
To add a touch of tradition and contemporary flair to your Janmashtami wardrobe, explore these printed fabrics and more at Vogzy. Our collection is designed to inspire creativity and help you craft outfits that reflect the joy and vibrancy of the occasion. Elevate your Janmashtami style with printed fabrics that capture the spirit of the celebration. Buy printed fabrics online at Vogzy and make a statement with your festive attire.